Bco Congresos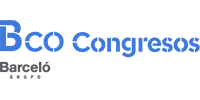 Bco Congresos: The success behind a great organisation!
Bco Congresos is the Professional Congress Organizer (PCO) of Ávoris, retail division of Grupo Barceló. Our unique value proposition has positioned us as one of the leading companies in our sector and our meetings management experts have already provided customised advice to hundreds of international association clients for more than 1,200 congresses. We currently operate in Europe and Latin America, and besides offering our clients tailored solutions and 360º PCO services for both face-to-face and virtual meetings, we also provide association management, destination management as well as consultancy services. One of our areas of expertise is housing services, becoming the preferred accommodation partner for many associations led by a specialised team which manages more than 200 K hotel room nights per year. We are also a member of IAPCO and ICCA.
We invite you to visit our website for detailed information about our team, services and experience: www.bcocongresos.com/en
Shall we meet?
Contact
Address
Plaza de Europa 17-19, 08908 L'Hospitalet de Llobregat (Barcelona)
SPAIN