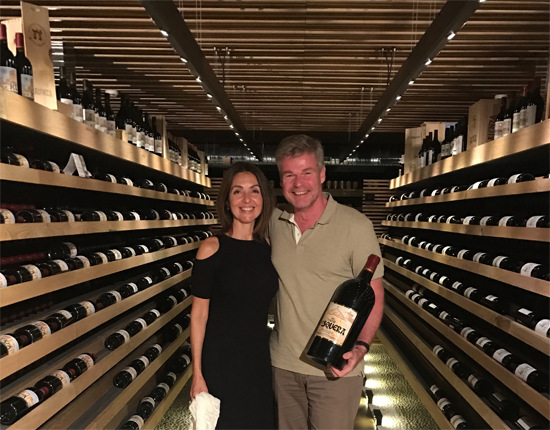 An industry veteran with 35 years of experience, Andre Vietor was President of the International Association of Professional Congress Organisers (IAPCO) from 2006 to 2008. He also served as IAPCO's Training Academy Chair from 2012 to 2017. He is currently the Managing Director for BCO Congresos, based in Spain. His areas of expertise are consultancy services in business development and designing business plan strategies for destinations and associations, the planning and management of bid presentations, destination marketing as well as association management.
What drew you to the meetings industry?
Like many others that I know in this industry: by accident. I was studying computer science in the early 1980s and realised that programming and communicating with machines was the last thing I wanted to do for the rest of my life. So, I decided to switch to the "people-oriented" side of the business world, starting a 3-year training with Intercontinental Hotels. Between 1984 and 1991 I held sales positions at several properties and at international sales offices for the same hotel chain.
In 1991, I moved to Barcelona and joined the pre-opening sales and marketing team of Hotel Arts, the first European hotel managed by The Ritz-Carlton Hotel Company, which was successfully opened in 1994. In 1995, I found myself drawn to the world of meetings management and joined the PCO business to lead and grow the congress division of Viajes Iberia Congresos in Barcelona. This brand soon positioned itself as one of the top references in congress management in Spain and abroad.
In 2013, I joined "Grupo Barceló", one of the leading tourism and hotel corporations in Europe and Latin America, building up a new division dedicated to meetings management, association management and business events consulting.
Name a few career highlights.
Expanding the congress division from the seven employees when I started in the PCO business in 1995 to fifty-five full-time staff today.
On a personal level, I'd have to include being named Sales Executive of the Year worldwide during my time with the Ritz-Carlton Hotel Company and my IAPCO presidency.
When it comes to particular conferences, one of the most exciting projects I have ever been involved with was the World Petroleum Congress we organised in Madrid in 2008. While very demanding and challenging, it was a most gratifying experience. If I had to mention only one other conference (because there are so many) that would be the Congress of the International Fiscal Association, not only because it was a great conference to organise, but because I learned a lot about fiscal matters (hahahaha).
And last but not least, it was a privilege to initiate and drive the expansion of our business and services in Latin America in 2014, when we opened offices and establishing strategic partnerships in several countries all over the continent. Today we are well positioned in the region operating an average of fifteen congresses per year.
What is your favourite part of your client relationships?
Building long-lasting partnerships. For me it's a journey that does not end with a congress's closing ceremony. We always try to exceed our clients' expectations and to create an environment based on trust and mutual respect. This is the basis for ongoing relationships and repeat business with many of them.
What do you bring to a client in terms of his/her event?
First of all, knowledge and expertise in many areas that go beyond congress organization. In other words, consultancy in areas that are critical today for many clients, such as legal and fiscal advice, a 360 marketing and communication strategy, fundraising support and sponsorship strategies, navigating the existing health care codes for medical meetings or data protection laws, to name only a few.
Secondly, our drive to deliver a congress that provides a unique experience for all participants involved while accommodating the needs and preferences related to generational differences.
What is one inaccurate myth about your country that you're amazed still exists? What's the reality?
Let's start by clarifying which country we are referring to (hahahaha). I'm a native German but have lived in Spain for almost 28 years, pretty much half of my life. I consider myself much more Spanish than German.
If there is one myth about Spain and Spanish people it's the "siesta." People still think that we take two-hour lunch breaks and a one-hour siesta every day, but nothing is further from the truth. Actually, I think we work more office hours than people in most other European countries, though we aren't necessarily working more efficiently. Having said that, we do allow some fun at our workplace and a certain amount of flexibility, two things I really appreciate about the Spanish lifestyle.
And if there is one drink considered as "typical" yet that in fact none of the Spanish people drink, it's Sangría. It's for tourists.
What is one thing an organization needs to know to hold a successful meeting?
The purpose and objectives of the meeting itself. Only if you know the expected outcome can you plan and deliver accordingly.
Are there any new services you have recently added to your service portfolio?
Yes, we did and they are actually closely related to your two questions about client relationships and professional goals for the future. We have recently developed "strategic planning" consultancy services for associations. It started as a response to demand from existing clients who worked with us on other projects, but it may go much further than that.
We have designed and moderate a "think tank" session to help our clients shape the future of their organizations. Moderating in this case means, questioning current models and structures and challenging clients to think differently and more ambitiously. We touch on all important aspects such as brand recognition, products, services, membership, sponsorship, finance and education, to name only a few. We are careful, however, to not influence their decision-making during the entire process.
I very much enjoy coordinating all these light bulb moments and to guide clients towards consensus on long, medium and short-term goals accompanied by concrete actions to be taken. The outcome and results are extraordinary.
What are your professional goals for the future?
To constantly evolve and innovate in order to continue providing added value to our clients and to create more meaningful conferences (both face-to-face and virtual). The profession and work of a congress organiser is considered one of most stressful ones that exist, but at the same time it is a most gratifying one because we are "knowledge flow" or "knowledge share" enablers. We have to help our clients and ensure that knowledge is shared the best possible way before, during and after a congress.
When you aren't organizing events, you are…:
Spending as much time as possible with my wife and family, enjoying good food and a glass of red wine (…or two), visiting vineyards and wine cellars around the world whenever there is an opportunity, listening to classical music, either at home or live at a concert hall, smoking a nice cigar from time to time, and walking along the boardwalk at the seaside of Sitges, the village where I live.
If you were stuck on a deserted island, what is one thing you would want to have with you?
The thing that I probably would need the most is a good sunscreen, otherwise I would not last for very long (hahaha). Aside from that, if there is "one thing", then that's my iPad. Although it does not have to have connectivity but unlimited battery life because the most important thing on it is the playlist and entire library of classical music I could not live without. I don't care about any of the rest of the apps and features at all.
If you had to wear one set of clothes for the rest of your life, what would you wear?
Hmmm…that's a good question. Polo shirt, casual trousers (not necessarily jeans) and comfortable walking shoes. I omit the answer with regard to underwear…
What has your WPCOA membership meant to you? What makes it so unique and valuable to both its members and to organization clients?
I believe the uniqueness of the Alliance lies in that we are not competitors but companies willing to openly share information on international association meetings rotating around the world. This information share may open the door to new potential business that an Alliance partner wasn't aware of. And, even more importantly, it ultimately benefits the client by using a PCO that has sound knowledge of the conference and uses the power of each fellow Alliance partner for promotion and support in their respective local communities and markets.
Click here read last month's interview with the World PCO Alliance's newest partner, Reza Abdullah from Royalindo Convention International.