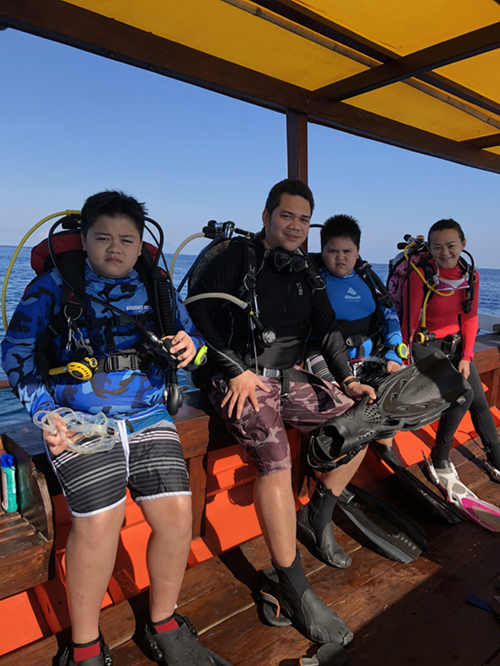 With fourteen years' experience in the industry, Reza Abdullah is a Certified Master Management of Conferences (CMMC) by the National Agency of Certification, Republic of Indonesia. He's also Promotion Director with the Indonesia Congress and Convention Association (INCCA),
Head of Convention Commission with the Indonesian Exhibition Companies Association (IECA/ASPERAPII), and recently sat on the Board of Directors for the Asian Federation of Exhibition and Convention Association. His company, Royalindo Convention International, is the newest partner of the World PCO Alliance.
What drew you to the meetings industry?
The opportunity to meet different people from around the world, travel and always learning new things with every meeting and event.
Name a few career highlights.
Royalindo has had the privilege of being the PCO for many special events, including the 2018 IMF - Word Bank Annual Meeting 2018, the opening and closing ceremonies for the 2018 Asian Paragames, the 2016 World Islamic Economic Forum, the 2015 Asia Africa Summit, the 2013 APEC CEO Summit, and many more.
What is your favourite part of your client relationships?
My favorite part is when clients become friends.
What do you bring to a client in terms of his/her event?
Royalindo strives to new experiences and insight that will make events memorable for both our clients and their event participants. We want everyone talking about the event until the next one!
What is one inaccurate myth about your country that you're amazed still exists? What's the reality?
There are still foreigners who think that Indonesia is not a safe country, and sometimes other countries will issue travel warnings. In reality Indonesia is currently safe with a significant decrease in crime compared to previous years.
What is one thing an organization needs to know to hold a successful meeting?
The most important things that an organization needs to keep in mind when organizing an event are the quality of the program and ensuring that the event has appeal to sponsors and attendees.
What are your professional goals for the future?
I want to be the best PCO in the region.
When you aren't organizing events, you are…:
Handling my other business and dabbling in my hobbies, which include classic car restoration and modification, and scuba diving.
If you were stuck on a deserted island, what is one thing you would want to have with you?
My family.
If you had to wear one set of clothes for the rest of your life, what would you wear?
T-shirt and jeans.
What has your World PCO Alliance membership meant to you? What makes it so unique and valuable to both its members and to organization clients?
The membership is adding value to my company and allows me to expand my network with more partners outside of Indonesia. With the help of other members, I can achieve my goals while giving back to my fellow members.
Click here to read last month's interview with Caroline Knies from Meetagain.