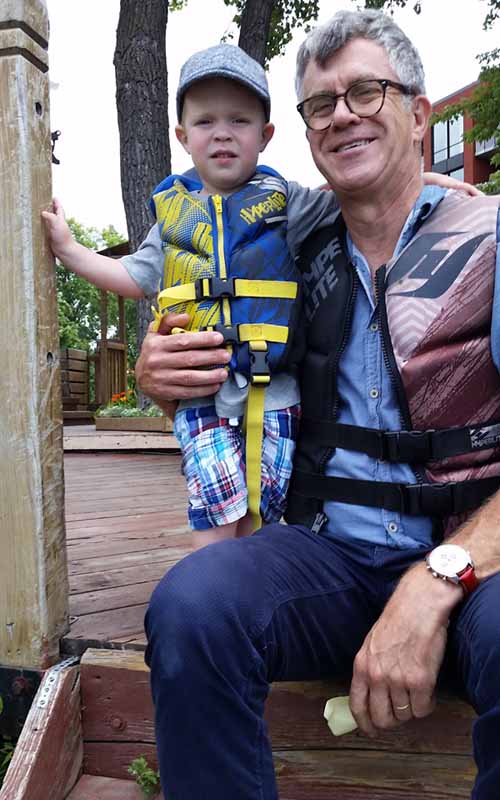 One cannot talk about the Canadian meetings industry without mentioning Jean-Paul de Lavison. A Certified Meeting Professional (CMP) with 35 years of experience, he is at the helm of JPdL, a company with offices in Montreal, Toronto, Quebec City, Tremblant, Ottawa and, most recently, Vancouver. He's also actively involved in many industry organizations, including as a 10-year board member for Tourisme Montréal, and as past Chapter President for PCMA and Meetings Professionals International (MPI).
What drew you to the meetings industry?
The international aspect of meetings. After working in six hotels in five countries, I decided that I would love to continue working in an industry where I could ensure that international clientele get the best of the location or city where a meeting takes place.
Name a few career highlights.
I've enjoyed many milestones in my 35-year career, which have all made me proud. But none of it could have happened without the group of people that work at JPdL. Our headquarter office was flooded earlier this summer on a Friday, and the following Monday we were fully set up and operational in a temporary location. It is a testament to our incredible team of individuals who are fully dedicated to our clients and have such passion for what we do!
What is your favourite part of your client relationships? When I feel that trust is there. When clients come to me for advice because they trust our relationship.
What do you bring to a client in terms of his/her event? The opportunity to change directions. Trying different things can often lead to different and better results. Sometimes clients or projects have goals that are a bit modest, and I like to bring ideas to the table that question the status quo, and that help them embrace change and innovate. I like to think of myself as an "idea incubator" for clients—plant ideas in their minds that they may not have thought of before, let those ideas simmer, then watch them sprout and flourish.
What is one inaccurate myth about your country that you're amazed still exists? What's the reality?
That Canada is always cold and barren, and that we're stuck in winter year-round. We actually get a lot of sun—even in winter. We have all 4 seasons and enjoy one of the best autumns in the world!
What is one thing an organization needs to know to hold a successful meeting?
I always tell clients to keep their objectives & limitations at the top of mind at all times. Limitations are often self-imposed, but you can do whatever you put your mind to. When you figure out what you want, go for it.
What are your professional goals for the future?
Seize more opportunities. A lot of JPdL's successes come from seized opportunities. It's something we don't do nearly enough.
When you aren't organizing events, you are…
Cycling with my grandson.
If you were stuck on a deserted island, what is one thing you would want to have with you?
My wife Mimi.
If you had to wear one set of clothes for the rest of your life, what would you wear?
Shorts & a coloured t-shirt (any colour but white).
What has your WPCOA membership meant to you? What makes it so unique and valuable to both its members and to organization clients?
Since joining the Alliance, I am very pleased to have been able to expand my network to include friends, colleagues and mutual support in many countries. There is unlimited potential for business relationships.
A former President of the World PCO Alliance, Kitty Wong has been one of the most influential meetings professionals in Asia since 1991. Read more about her here.