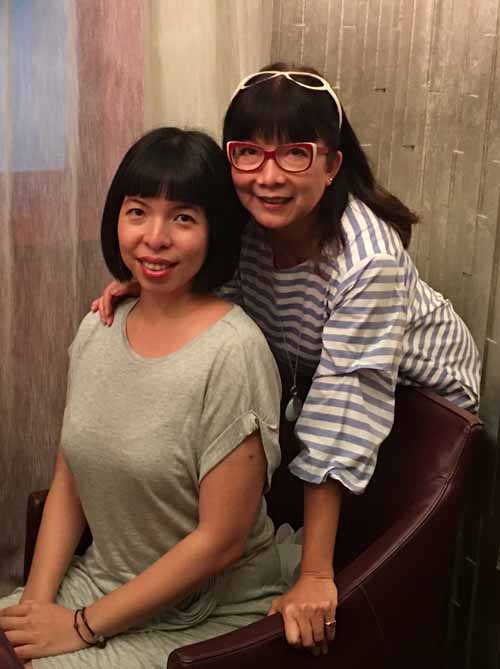 WPCOA MEMBER PROFILE INTERVIEW – Kitty Wong
A meetings professional since 1991, Kitty Wong is one of the most celebrated and influential figures in the Meetings, Incentives, Conferences, and Events (MICE) industry. In addition to being president of K&A International Co. Ltd., a company she founded in 1995, she's also vice-president of the Taiwan Exhibition and Convention Association (TECA), a board member of the Asian Federation of Exhibition and Convention Association (AFECA), a senior consultant for the MEETTAIWAN Project (2017-2020), and a regular speaker at many MICE seminars and congresses around the world, including as a panelist at the 2017 ICCA Prague Congress. She is one of the founders of the World PCO Alliance, and is the organization's immediate past president.
What drew you to the meetings industry?
A gynecologist friend of mine asked me to organize a 900-person Asia-Pacific Ob/Gyn Convention for him in 1991. It was a hit, and I was hooked!
Name a few career highlights.
I've been privileged with quite a few. The Taiwan Visitors Association gave me the opportunity to organize the Taipei International Travel Fair (ITF) from 1995-2005, which was one of the most important travel trade shows in Asia. Since 2004, I've been organizing and I own the well-known trade show, Taiwan Water and Taiwan Green Industry Show. I even had my own Hollywood moment, when Headquarter Magazine selected me to be on the cover of their December 2015 issue.
On a more personal level, in 2009, I launched, together with MEETTAIWAN, the Youth Challenge. I also succeeded in convincing 5-star hotels to stop serving shark fin at Chinese banquets, as of 2010. That was such a gratifying personal feat.
What is your favorite part of your client as well as supplier relationships?
When I earn their respect, trust and friendship. With those three pillars in place, there is nothing we can't accomplish.
What do you bring to a client in terms of his/her event?
We let them know that we care for their project as much as they do. And we almost always perform beyond their expectations.
What is one inaccurate myth about your country that you're amazed still exists? What's the reality?
People tend to think of Taiwan as an island populated by factories. In fact, it's a beautiful place where genuine Chinese culture is conserved and cherished.
You've been named as "Taiwan's Green Lady", for your innovations and contributions to the industry. What does this mean to you?
What I've been doing, for the last 20-plus years, is promoting "quality service" in the region. This means more corporate social responsibility (CSR) in MICE activities. (And no more shark fins!).
For example, any gifts purchased must be reusable and/or made from recycled materials. We promote an "eat less, work more" element in social programs; we provide on-the-job staff training programs (K&A has 5 CMPs and 3 certified foreign language tour guides. I have 20 full-time staff), internships in the industry, etc.
What is one thing an organization needs to know to hold a successful meeting?
A good program is an obvious one, but I think what's key is that a meeting be driven by a deeper meaning and purpose, so as to have a lasting impact on participants.
What are your professional goals for the future?
I am committed to building a better environment for the next generation of professionals, the millennials. I've been collaborating with universities in the region over the years to design programs for training, matching students with internships as well as new graduates with job opportunities in the industry. The MEETTAIWAN Youth Challenge that I mentioned earlier has seen participation by over 100 universities from 10 countries (mostly southeastern Asian countries) over the past years.
When you aren't organizing events, you are…:
I do long runs (10-15K). I love spending quality time with my daughter, and watching movies on Netflix!
If you were stuck on a deserted island, what is one thing you would want to have with you?
That would have to be the Buddhist scriptures that were given to me by my master, so that I could catch up on my Buddhist studies. Or maybe a nice body pillow?
If you had to wear one set of clothes for the rest of your life, what would you wear?
Comfy pajamas with a pair of sneakers, perhaps.
What has your WPCOA membership meant to you? What makes it so unique and valuable to both its members and to organization clients?
Jessie Lee from People X in Korea and I started this Alliance. What makes it so unique is that we treasure the friendships that are made between partners, and we trust one another. Our industry is about people, after all, and I mentioned trust earlier: everything starts with trust. I hope that we can all continue to benefit from WPCOA, and that includes the partners as well as our clients and our peers around the world.
Anything additional?
Artificial Intelligence (AI) will soon replace a large number of PCO jobs. We need to stay focused on adapting new trends and making the necessary adjustments. Change is the norm, and it's here to stay. I look forward to continuing the ride!
Our South African-based partner, Nina Freysen Pretorius was among the 25 outstanding professionals named by Successful Meetings magazine in 2017. Read more about her here.