Tokyo, Japan: The World PCO Alliance has elected officers for the new term.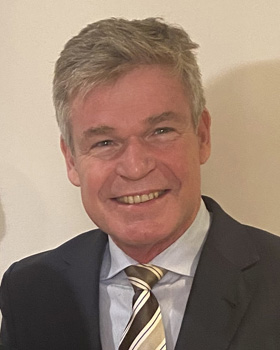 The elections were held at the Alliance's Annual General Meeting, which took place June 28, 2023. André Vietor of Spain's Bco Congresos is the Alliance's new President, taking over from Nancy Tan of Singapore-based Ace:Daytons Direct (Int'l), Sumate Sudasna of Thailand's Conference and Destination Management (CDM) is the new Vice-President, and Caroline Knies of Sweden's Meetagain will serve as Treasurer. The new officers will serve two-year terms, which began July 1, 2023.

"I feel very privileged to lead the World PCO Alliance as the new president," says Vietor, who has also served as President of the International Association of Professional Congress Organisers (IAPCO) from 2006 to 2008, as well as IAPCO's Training Academy Chair from 2012 to 2017. "I hope to carry on the legacy of Nancy Tan, our Immediate Past-President and, together with the other Alliance officers, look towards an exciting future serving our partners from all corners of the world and to provide global solutions for regional and international association meetings."
"I am very excited to serve the Alliance as the new
Vice-President," says Sudasna, an industry veteran with over 30 years of experience who is also president of the Thailand Incentive and Convention Association (TICA), serving his 8th term. "I am eager to support the leadership of André Vietor and create more possibilities for our partners and the industry at large."
Says Knies, "I am honored to join the Alliance board as Treasurer. Together with the President, Vice-President and Secretary-General, I am confident that we will nurture the continued growth of the Alliance."
Kaoru Shibuta, Director and Executive Advisor, Congrès Inc. was re-appointed as the Alliance's Secretary-General and the secretariat will continue to be managed by the company, based in Japan.
Founded in 2009, the World PCO Alliance provides leadership in meeting management through the delivery of streamlined and effective meetings around the globe. The Alliance's mandate includes the collective exchange of education, technology, and other information for the mutual benefit of the industry and ensuring the effective global promotion of its clients' events. The organization is comprised of 19 leading PCOs in the meetings industry from around the world.
Contact: Secretariat
Organization: World PCO Alliance
Email: This email address is being protected from spambots. You need JavaScript enabled to view it.
Website: https://www.worldpco.org