Routes Asia 2014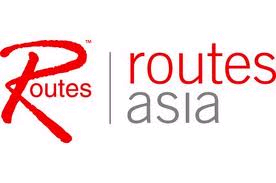 Routes Asia the largest route development forum for the entire Asia region will take place on 9-11 March 2014 in Kuching, Sarawak, Malaysia, and is co-hosted by the Ministry of Tourism Sarawak and Malaysia Airports Holdings Berhad.
Air transport to Sarawak is served by four major airports; Kuching International Airport, Sibu, Bintulu and Miri Airports and as the region has frequent air links from major aviation hubs, Kuching is one of the most accessible cities in Malaysia. Flights to Kuching are available from Kuala Lumpur International Airport, which is served by more than 50 carriers. Routes Asia is the key event for airports, airlines, tourism authorities, policy leaders, keynote speakers and exhibitors to meet, do business and plan for the future.
We look forward to seeing you at the 12th Routes Asia.
Start Date
March 9, 2014
End Date
October 11, 2013
Register Date
-
Contact Details
Secretariat Routes Asia
secretariat@routeskuching.com
+603.4252.9100Borneo Convention Centre Kuching (BCCK), Sarawak, Malaysia