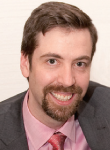 Noel Mitchell
President
Keynote PCO, Ireland
Founder and Managing Director of Keynote PCO, Noel has nearly 25 years of industry experience, as well as the CMM qualification. His resume includes Council Member of IAPCO and founding member of the Irish Association of Professional Conference Organisers (for which he has served as Secretary and Chairperson).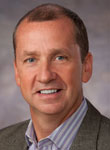 Gregg H. Talley
Immediate Past President
Talley Management Group, U.S.A.
With nearly 35 years of experience in the industry, Gregg is a founding partner and current CEO of Talley Management Group. He is also a current ICCA board member as well as past National Chair of PCMA.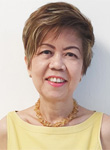 Nancy Tan
Vice President
Ace:Daytons Direct (Int'l) Pte Ltd, Singapore
The founder and managing director of Ace:Daytons Direct, Nancy is a respected veteran of the conventions industry in Asia, with more than 25 years of experience. She is also in the EXCO of the Singapore Association of Convention and Exhibition Organisers and Suppliers (SACEOS), where she held the post of Honorary Treasurer for 2014/2015, then as a Vice President (Conference) from 2016/2018. In 2017, Ace:Daytons Direct won 3 Singapore Tourism Awards, including Best Business Event Service Provider Award. Ace:Daytons Direct was awarded the Best Association Conference Organiser at the Singapore Tourism Awards 2019.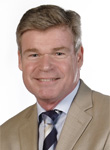 André Vietor
Treasurer
Bco Congresos, Spain
An industry veteran with 35 years of experience, Andre Vietor was President of the International Association of Professional Congress Organisers (IAPCO) from 2006 to 2008. He also served as IAPCO's Training Academy Chair from 2012 to 2017. He is currently the Managing Director for Bco Congresos, based in Spain. His areas of expertise are consultancy services in business development and designing business plan strategies for destinations and associations, the planning and management of bid presentations, destination marketing as well as association management.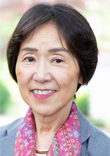 Kaoru Shibuta
Secretary General
Congrès Inc., Japan
As Executive Managing Director of Congrès Inc. and President of MICE One Corporation, Congrès Group, Kaoru Shibuta has 30 years' experience in conference management. She has been involved in many high-profile events, including the Tenth International Conference on AIDS, the 34th World Ophthalmology Congress® (WOC), the G7 Ise-Shima Summit, the 50th Annual Meeting of the Board of Governors of the Asian Development Bank (ADB) Yokohama 2017 and the G20 Japan 2019 Ministerial Meetings (Finance, Energy and Environment). Kaoru is also a Board Member of the Japan Congress Convention Bureau (JCCB).